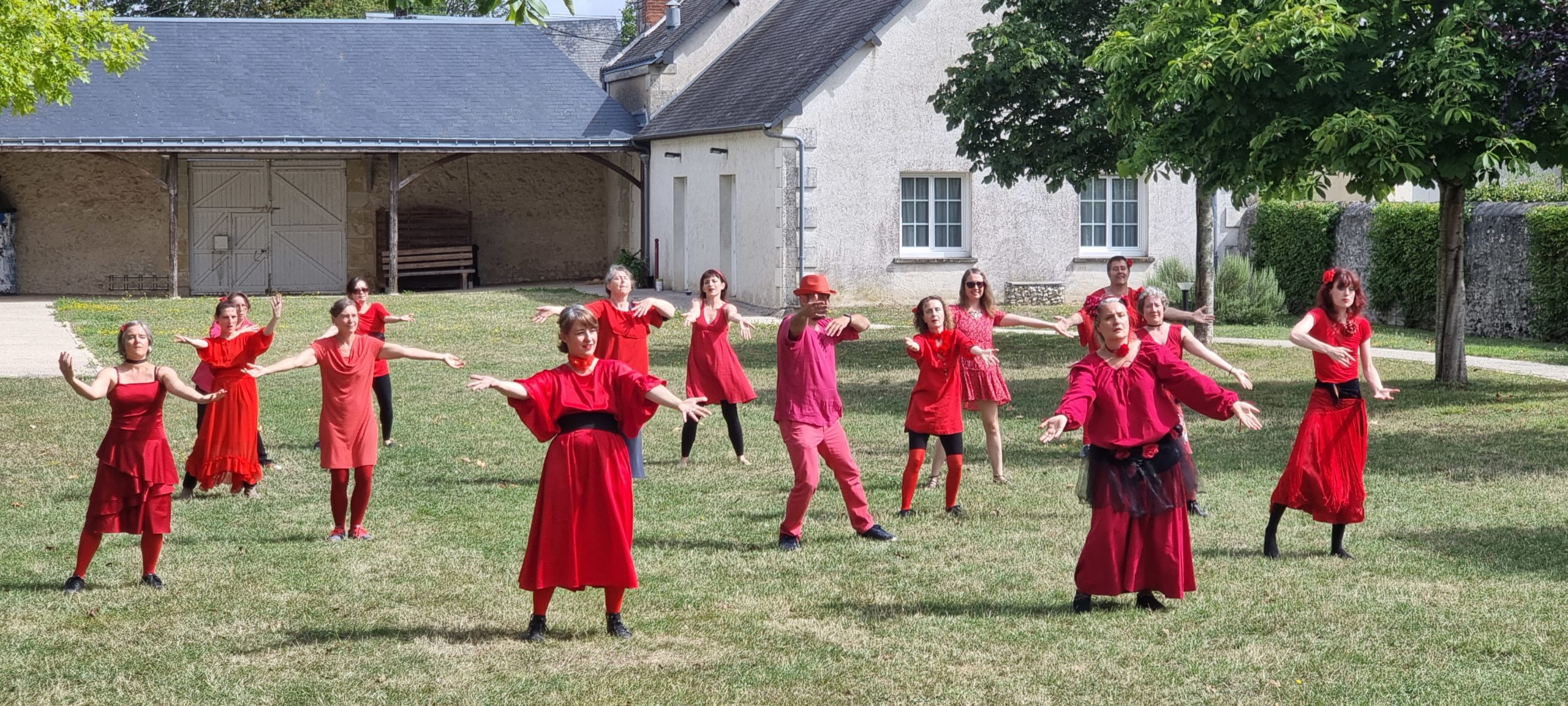 Le festival 2023 a pris pour emblème la sorcière et s'est achevé dans le Parc Jeanne d'Arc à Neuvy-le-Roi. Un hommage appuyé était rendu à Kate Bush (dont c'était le jour même le 65e anniversaire).
En 1978, celle qu'on surnommait « la sorcière du son » marque les esprits avec le clip de son premier succès : « Wuthering Heights ». Les paroles évoquent une des scènes du roman d'Emily Brontë, Les Hauts de Hurlevent et Kate Bush, âgée seulement de 17 ans au moment de la sortie de la chanson, s'inspire de l'imagerie de ce roman gothique pour créer sa chorégraphie. Une danse très originale dans le contexte de la fin des années 1970.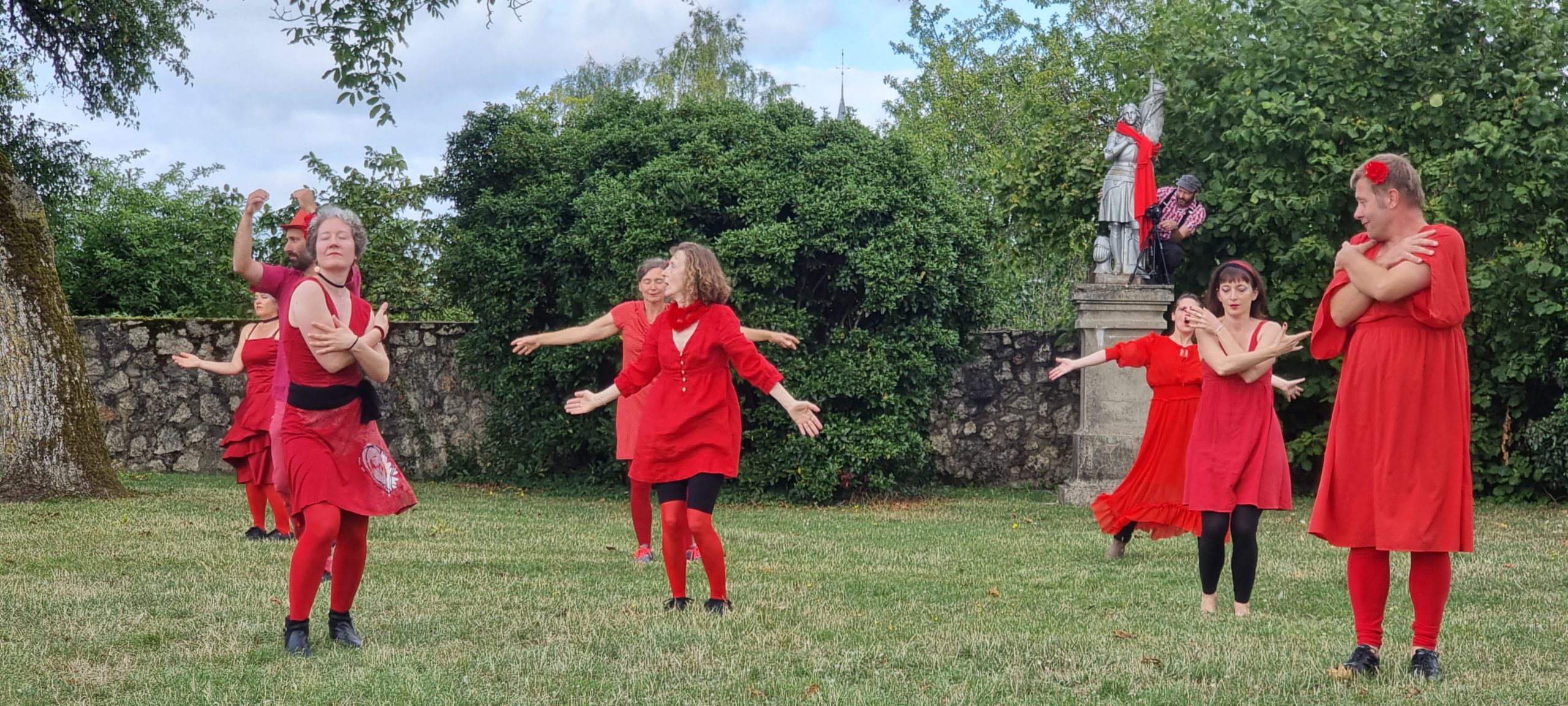 En 2013, Shambush danse pour la première fois « The Most Wuthering Heights Day Ever ». A Brighton, en Angleterre, le groupe propose un événement public intitulé « The Ultimate Kate Bush Experience in Brighton ». Ce sera l'acte de naissance de ce qui va devenir un rendez-vous incontournable pour tous les fans de Kate Bush. Chaque année depuis, à la période de l'anniversaire de leur idole, des milliers de danseurs/danseuses amateurs ou professionnels se rassemblent, vêtus de rouge, et performent collectivement la chorégraphie de « Wuthering Heights ».
Nous remercions notre Wuthermother, Shambush, de nous avoir autorisées à inscrire notre participation dans le cadre de ce « rituel » international.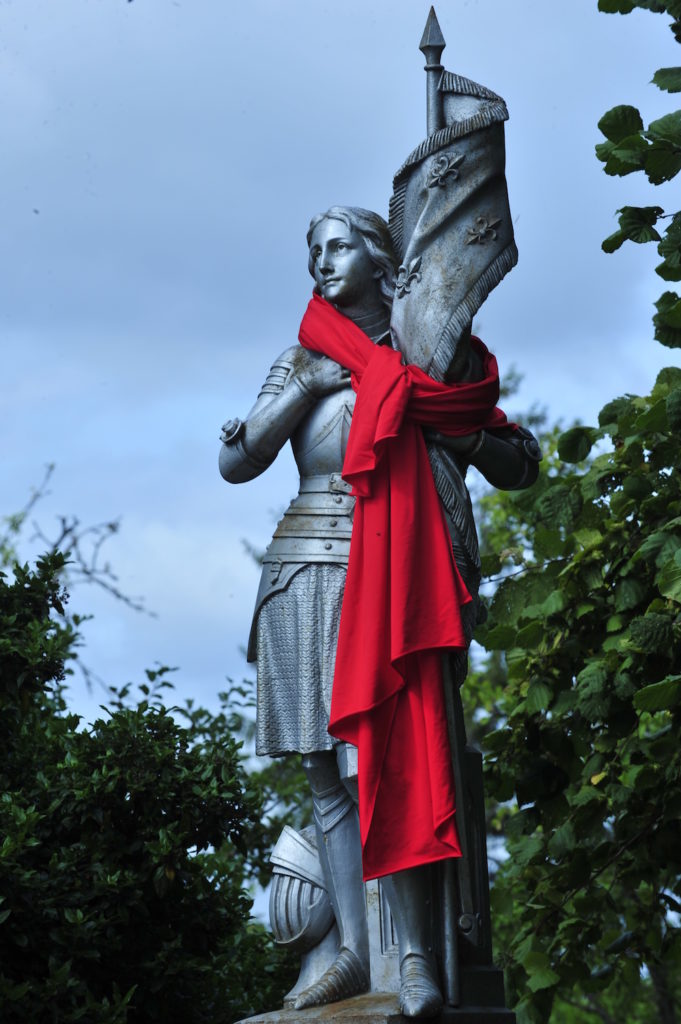 Merci aux photographes Michel Maupuy et Laurence Bourdin.
Gros Mercis aux « bushkettes » de cette édition 2023, qui ont permis à cette fantaisie d'exister ! De gauche à droite : Marielle, Yu-Hsuan, Hélène, Isabelle, Tamar, Christophe, Karine, Pauline, Marie, Jean-Baptiste, Elsa, Marie-Anna, Marion (+ Sophie et Nadine absentes de la photo).
➜ La vidéo ♡ ♡ ♡ ♡ ♡ ♡ ♡ ♡ ♡ ♡ ♡ ♡ ♡ ♡ ♡
Parc Jeanne d'Arc, Neuvy-le-Roi, France, 30.07.2023
The Most Wuthering Heights Day Ever 2023 a été donnée dans les villes suivantes :
AMERICAS
AUSTRALIA/NEW ZEALAND
EUROPE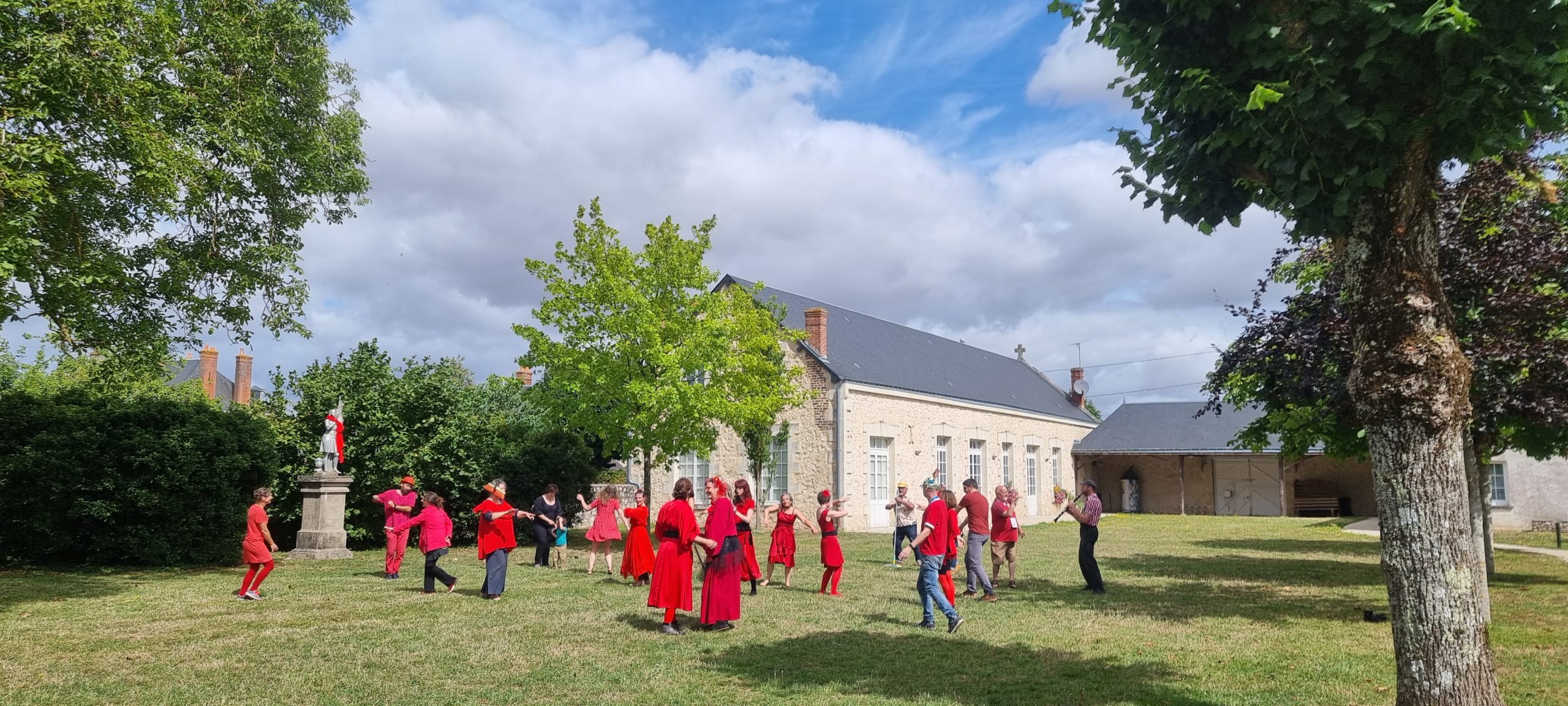 La performance de « Wuthering Heights » était précédée d'un atelier chorégraphique autour d'une autre chanson de Kate Bush : « Running Up That Hill » (vidéo en dessous). Et le tout finissait par un bien délirant, défoulant et content Bal des Sorcières (photos ci-contre).
Courir en haut de cette colline